The blessings through our daughter's amputation③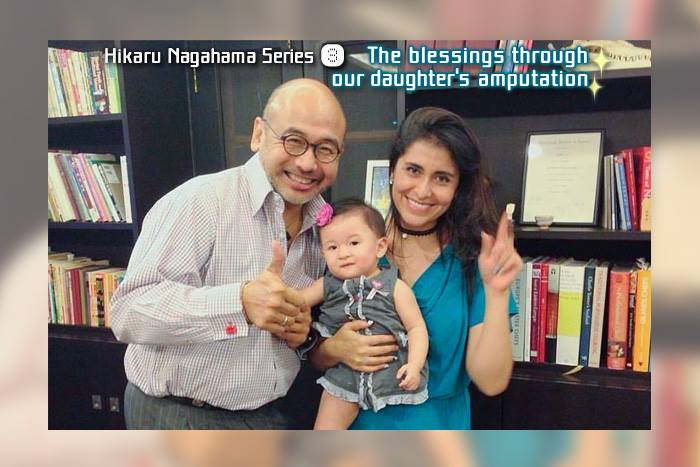 About the authors:
Hikaru Nagahama and Stefanie Santana are the parents of Mia Sachi, who was born missing her entire left leg. Hikaru is a businessman working in Tokyo, and is simultaneously pursuing his Executive MBA studies at IE Business school (university) in Spain. Stefanie is a law student at McGill University in Canada. She is currently living in Montreal with Mia Sachi.
About this article:
This is the first article of a series inviting the reader to learn more about life as parents of an amputee child. One of the very first things we noticed when we became parents of Mia Sachi was our very limited knowledge regarding amputations and the difficulties of being an amputee in Japan. There are over 14.2 million amputees (1 person /[SVS1]  845 people) and 3.6 million disabled people (1 person / 33 people) in Japan, but it is uncommon to cross one on the streets. This has created misunderstanding about amputees and even taboo about this condition.  We want to change the perception surrounding amputees and create equal opportunities for them so that Mia Sachi and millions of amputees around the world could live in a fairer and empathetic society. These series invite you to follow our journey to turn these goals into reality.
The beginning – By Hikaru Nagahama
The blessings through our daughter's amputation③
Meeting and Experiences that Changed my Life
Previous article
The blessings through our daughter's amputation①
The blessings through our daughter's amputation②
New Anxiety
My wife Stefanie decided to take a year off from law school after she gave birth to raise Mia. About the time that Mia was able to support her own head, Stefanie and Mia came from Montreal, Canada to stay with me for five months in Bangkok, Thailand where I work.
At about seven months, Stefanie would try to help Mia sit up every day, but it did not go well which made her worry. This is because before she was born, a doctor said that there was a possibility that congenital missing limb children may be born with a brain disorder. Therefore, I checked everyday as to whether there was any delay in growth such as the timing for her ability to support her head, movement of her hands and feet, and slow reaction time. Neither my wife nor I mentioned it, but deep down, we were always worried that "Mia might have other disabilities."
In order to increase her strength, Mia was undergoing rehabilitation at a private hospital that seemed like a hotel in Bangkok. The Thai doctors and physiotherapists were very kind, but when compared to the rehabilitation we received in Canada, there were many different methods for rehabilitation and baby handling, as if they were amateurs. One could even say that there was a bit of distrust as well.
At the hospital, we were told that "the movement of Mia's hands and feet resembled the characteristics of a mentally disabled infant, which brought great anxiety to both Mia and me. We decided to visit a doctor at a university hospital for physical therapy that was said to be the best in Thailand.
The doctor informed us that the the diagnosis was a little early, but that there were many signs to make us think this was the case. We weren't shocked when we received the news because we were both truly grateful that Mia was born into our family. Furthermore, I (as a husband and father) was at the point of deciding in my heart that I would stop living by myself in Thailand doing the job I loved while my wife and child remained in Canada. I immediately decided that it was best to quit the job I loved and not to live by myself in Thailand so I could be with my family.
Encounter with Walter Lee
While I was thinking about what I should do in the future, the doctor of physical therapy who was helping us said he would like to introduce us to Walter Lee. He is a very famous businessman in Thailand, and he is also the father of Zy. Zy is his second son who has limb deficiency.
When Zy was born, his doctors said that he would not be able to walk due to his condition. However, Walter Lee did not give up and visited over 150 doctors in more than 100 medical institutions around the world to see if there was a possibility for Zy to walk. His long journey lead him to doctors at a German medical institution, and it was only there where he was informed that Zy could walk in four years time. After following a rigorous and extensive rehabilitation plan, his son gained the ability to walk.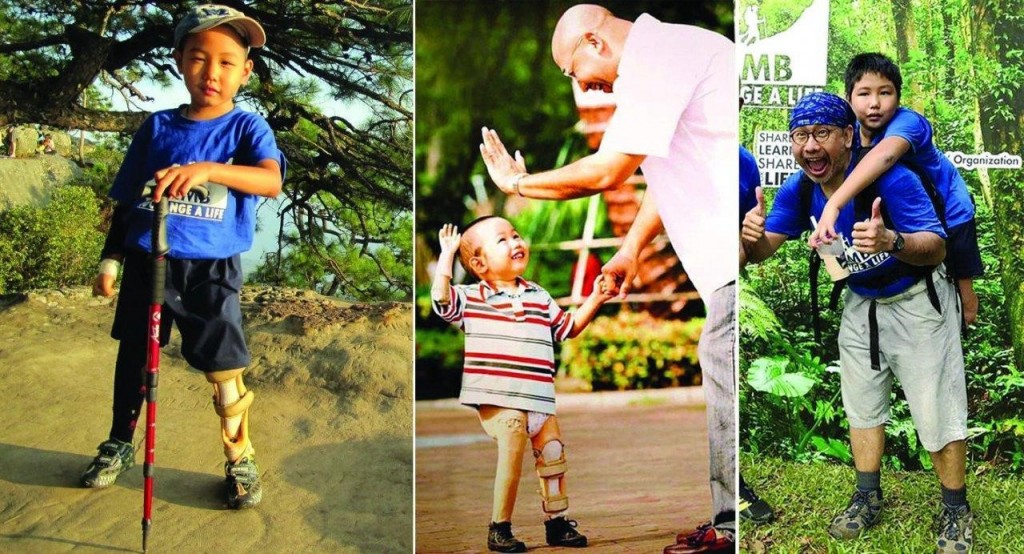 Later, as a social entrepreneur, he formed an NPO called the "Zy Movement Foundation," and now leads an organization that supports children with disabilities in order to share the experiences he obtained through Zy. When I heard this story, I was deeply moved. Stefanie got Walter Lee's contact information and immediately contacted him. The following week, she visited his office to hear his story. At that time, I was unable to accompany her because of circumstances at work, but even after two years I clearly remember that Stefanie's eyes were sparkling when I came home.
Until then, Stefanie had resisted posting photos of Mia on social media, especially pictures of her body. However, because of the courage she received from listening to the story of Walter Lee, from that day forward, she became able to do so.
After seeing Stefanie, I thought, "What kind of person is Walter Lee? How can he change my wife's behavior and have such a strong impact in a short amount of time?"
(Pictures and posts when Stefanie visited Walter Lee for the first time)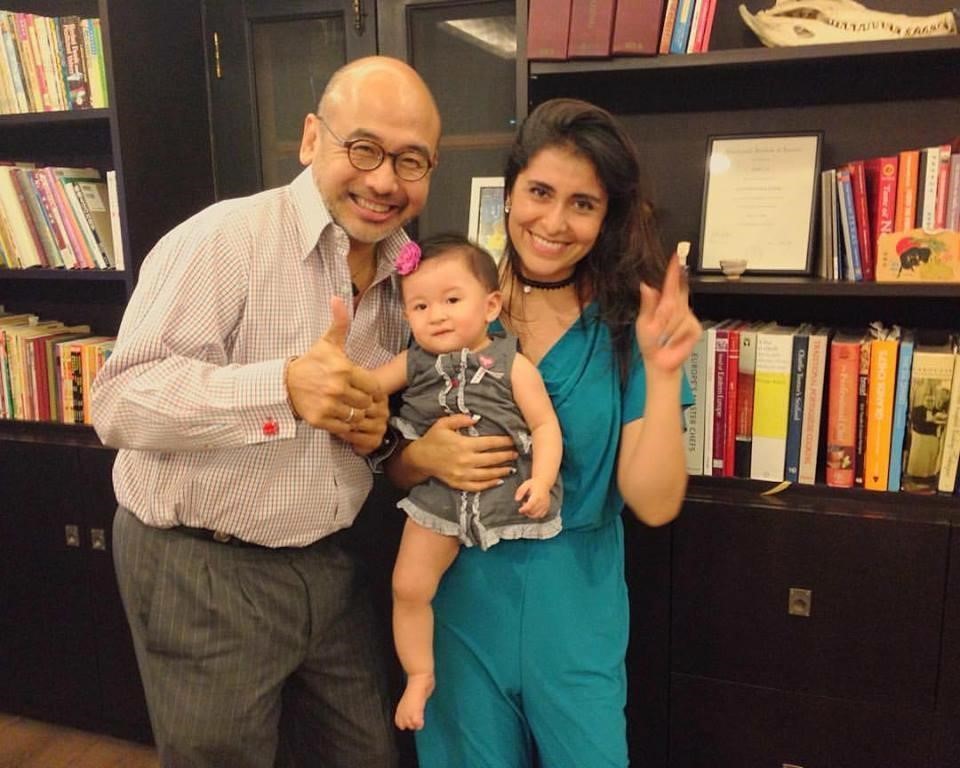 Zy Movement Foundation Activities
I would like to talk about the NPO "Zy Movement Foundation" that is led by Walter Lee. This foundation, which began in 2010, is active in Thailand and Southeast Asia including partnerships with leading institutions around the world. This foundation supports improvement in the "Quality of Life" for children that are "differable" (referring to people who can do things in different ways, as opposed to "disabled") like Zy and Mia, particularly children with limb deficiencies. There are 450,000 "differable" children in Thailand and 10 million in Southeast Asia as a whole, which is about three times that of Japan.
One of the activities of the Zy Movement Foundation is mountain climbing. This is a very unique activity where "differable" children and adults climb together. Adults carry children and climb mountain tops such as Japan's Mt. Fuji for many hours in order to provide the children with new experiences. Walter Lee successfully climbed and reached the summit of Mt. Kilimanjaro with Zy on his back. This feat was also featured in the world famous economic magazine "Forbes."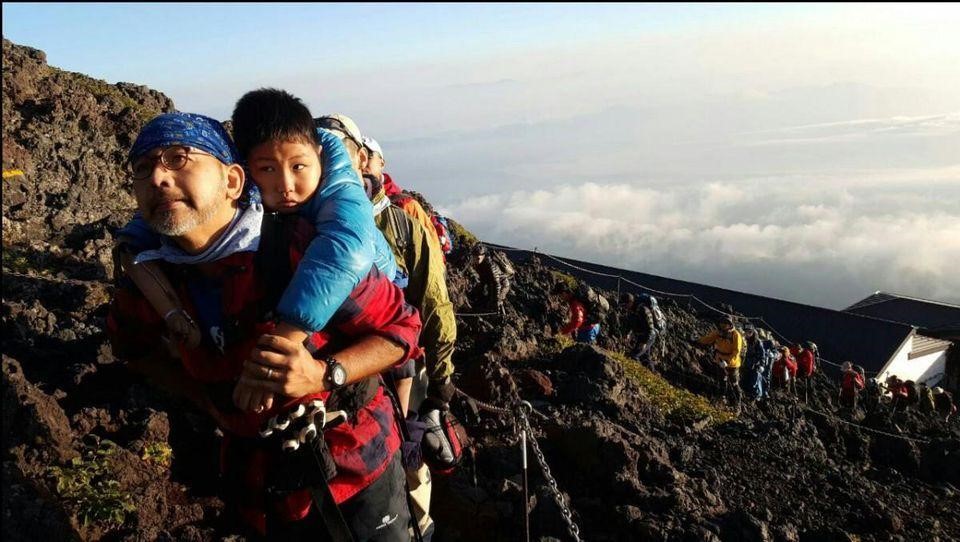 (Forbes: How A Father Who Climbed Mt. Kilimanjaro With His Disabled Son Is Helping Other Kids Reach New Heights)
Mountain Climbing with Children
I participated for the first time with a colleague from my company at a Zy Foundation climbing event on 27th November, 2016. The location was a mountain in western Thailand along the border of Myanmar. By participating in this event, I felt that the children were gaining new experiences and I would like to provide support in some way. The mountain that was climbed during this two day event was not high, but I thought about what an experience it would be to climb over 1000 meters with the children. At around 5 o'clock in the morning, around 200 people, including volunteers and children, gathered near the center of Bangkok and departed in 15 ten-passenger vans. I was surprised that it took a total of seven hours to reach the mountain,. It was longer than I anticipated, but we eventually arrived at the trailhead which was a bit chilly. After arrival, there was an orientation, games, activities and so on. t was fun to take pictures together, support the various children that I was responsible for, and to think about what the climb would be like.
That evening, when the children returned to the lodging, I had the opportunity to talk with Walter Lee at a bar next to the lake. Despite being in the middle of the night, we talked about when Zy was born, the circumstances of establishing The Zy Foundation, his thoughts as a business owner, his responsibility as a father, his role as a husband, and Zy's daily life. Before I realized the time, we had been talking for 3 hours.
During our conversation, there was one thing he said that left a strong impression. I had just asked "How did you overcome situations where your heart was pained while raising Zy?" He responded "Hikaru, in raising Zy there is never a situation that causes my heart pain. Maybe there was in the past, but now I can clearly say 100% that these painful situations do not exist." This was an unexpected answer, and I needed his explanation in order to understand.
As a result of day by day experiences while raising Zy, Walter Lee came to realize what he should do in life and that his heartaches had completely disappeared when he learned from various other people.
When I go out with Mia to the shopping malls and train stations, I see the reactions of people who have noticed the physical characteristics of Mia, and there is nothing in the past nor present that seems to bring me paint. However, my heart aches when I think about Mia's feelings when there is a situation where it is impossible to participate in daily activities that children enjoy, such as tag and other sports.
I spent the night on the floor thinking about Walter Lee's words. The next morning, I woke up before daybreak at 4:30 AM, met one of the children that I was responsible for, and started preparing for the climb. I was surprised at the magnificent event that exceeded my expectations, with the Thai Army providing support and TV cameras filming. When the climb began, adults carried the children in shifts. While taking breaks, we would set our eyes to the mountain top. Along the way, we climbed steep rugged cliffs that felt more like rock climbing. There was a situation where we could not put a foot forward even one step while climbing up. It was much more difficult than I imagined and we climbed while receiving support from the soldiers. I, especially, was extremely tired because I was carrying the oldest child of the participants, a 15-year-old person, and fell down to the ground with him on my back.
The moments that I thought that I was the most tired of any of the participants, I would look at a child who was being carried on someone's back, and I noticed that that person was obviously tired himself. He clung to the back of a person for hours without a break, and he even tried to slightly reduce the burden of the person carrying him. It is easy for us to be aware of our own efforts and actions, but I was able to realize that the support of those close to you such as friends, family, colleagues or bosses are more valuable. Through this child, I was able to learn something new during this event.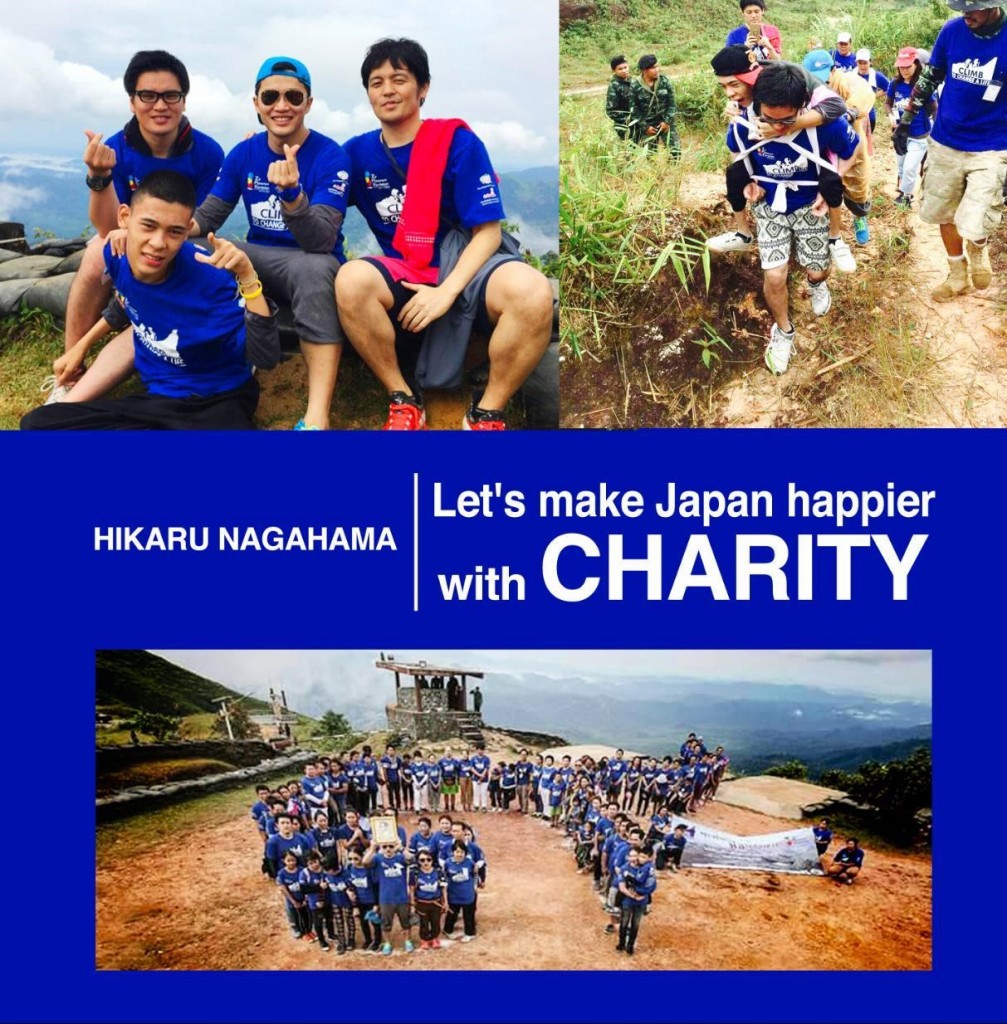 What I Gained through this Activity
Later, we took a commemorative photo at the summit and all the participants had a sense of accomplishment. After the climbing ended and I was sitting in the car traveling along the mountain road thinking about what a wonderful event this was, I received a simple message from Walter Lee by text.
"Thank you for coming, Hikaru. Hope you have received something from this weekend."
At that time, I thought from the bottom of my heart "What a fool I am!" Before participating in the event, I thought this would be a new experience for the children and would like to help out in some manner, but I realized that this was a huge mistake. We, the volunteer adults became clearly aware that "we were not the providers, but the receivers." This event was not for children, but for the adults who were involved in the event to be given special energy through rich experiences with children.After participating, we felt that this event will give us opportunities to further grow.
Different Environments throughout the World
Around the world, there are organizations, mechanisms, and support systems to aid children with limb deficiencies, many of which cannot be found in Japan. Naturally, there are also wonderful things that are found only in Japan. I have seen the conditions for those with limb deficits in Thailand, Spain, Japan and Canada, and there are many strengths as well as points that need improvement in each country.
In particular, Canada's "The War Amps" organization has programs, mechanisms, and volunteer organizations that support children with limb deficiencies along with their families, and the actions and content of this organization are impressive. Next time, I would like to introduce "The War Amps."

ライター

編集者

カメラマン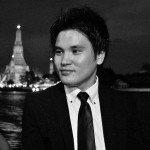 Hikaru Nagahama

Since my first daughter was born with amputation of her entire left leg, I've started to aspire to assist amputation children in different countries and environments around the world who would be able to build their lives with rich experiences and to actively exercise their unique talents in society without any barrier. That is my part of life works to support such children.